As we have entered into 2021, a new year full of hopes, let us reflect on the last year. 2020 has been a year for the history books. Apart from being an election year in the USA and Ghana, the world came to a standstill by a global pandemic. Covid-19 brought lockdowns, zoom calls, face masks with cute cats on them, and many new changes. It impacted every person on this planet, attacking our mental health while taking lives at a scale greater than historical wars. We all had a challenging year, however, sadly, the impact of Covid-19 just as so many things in our lives has not been gender-neutral. Domestic violence saw a huge spike, the rate of child marriages went up. The UN and other agencies continue to combat these demons, but their impact has been undeniable and heartbreaking.
When it comes to education, the story is not much different. Education for boys has taken a priority over that for girls across the globe in the best of times. Fewer girls get enrolled and more drop out each year. So, when the pandemic came and hit the spending power of families, sadly education, a basic human right, was also compromised. Lack of proper education for girls does not only impact them but the balance of households, communities, and nations. Education empowers, to not only build a life of autonomy but also to impact change.
Entering a new year, saying hello to tomorrow is an act of hope and growth. It is important to acknowledge the current state for that growth. 2020 brought us face to face with hate living among us, but love is resilient. While we cannot fix everything and build a better future overnight, nothing is stopping us from doing what we can to take steps in that direction. Many organizations including Pockets of Promise took leaps forward, adapting, and discovering new ways to help communities in need.
Navigating through this tough year, Pockets of Promise launched our After-School and mobile computer lab programs to give children who had been home for months without learning, an opportunity to catch up with their counterparts who continued their schooling digitally. We also built a new website, organized a virtual fundraiser, formed new partnerships, and grew both in numbers and operations. 
The After-School and Mobile Computer Lab programs are game-changers. They teach children in impoverished communities basic literacy skills which will help them to build a better future. They strengthen their self-esteem, by dedicating time and resources to make children aware of their potential. Sadly, several of these kids, especially girls, are not taught about their value and do not receive the support needed to believe in their capabilities. Pockets of Promise is working to change that one community at a time.
This new endeavor does not stop our existing Child Sponsorship program. Donors can still connect with a particular child and direct resources to that child's education and well-being. The After-School programs will have a wider impact, supporting the lives of several children by providing them with a comprehensive education and offering meals to take care of their nutritional needs.
So, what are you waiting for, with your help we can make an impact so that the education of girls cannot be compromised and we can start building a better tomorrow. Let us start 2021 off on the right foot!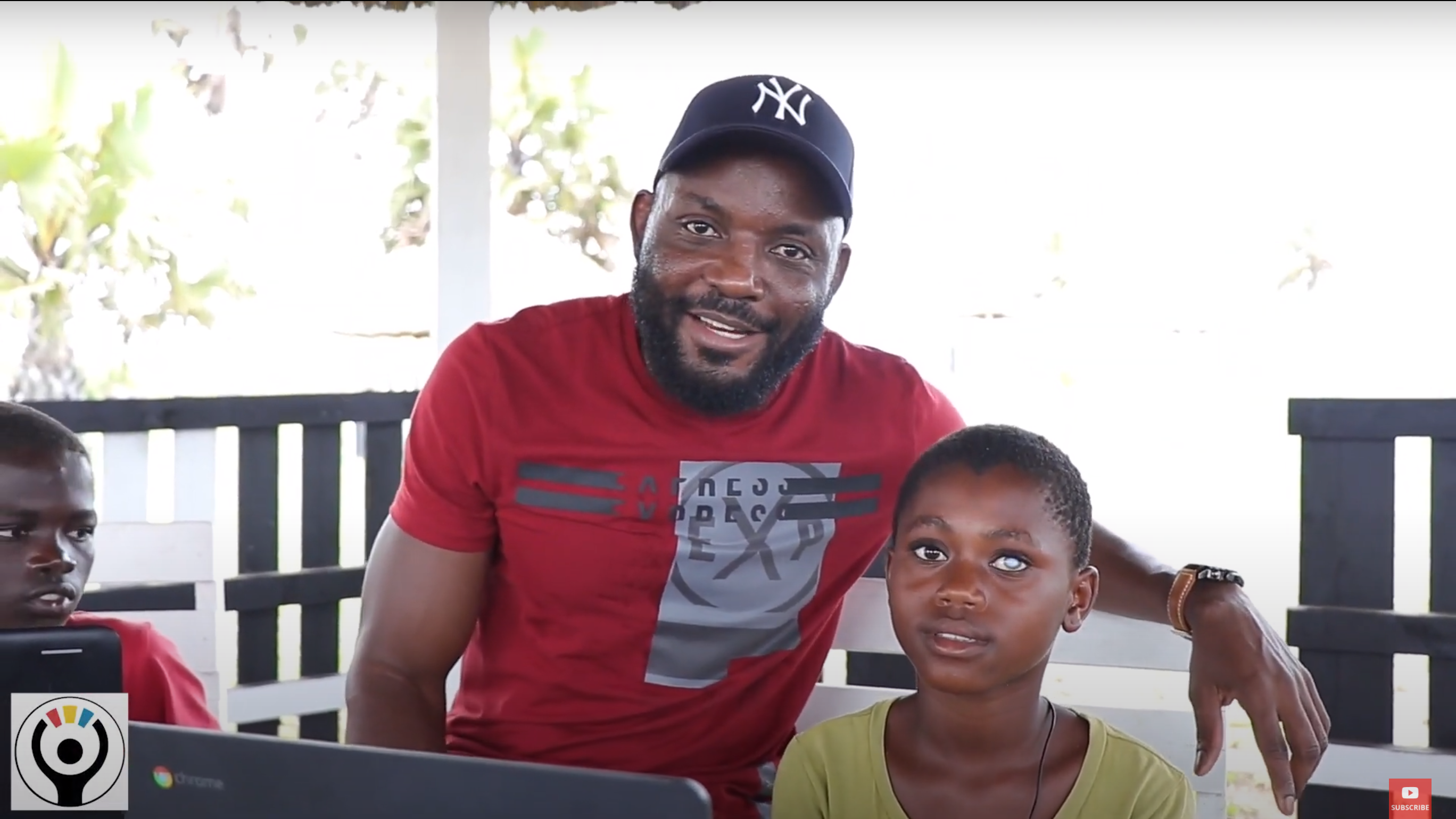 (Cofounder Ernest with Annette a girl from Ghana in our program, check out the full video @ https://youtu.be/9K8Bg_-rmOY)