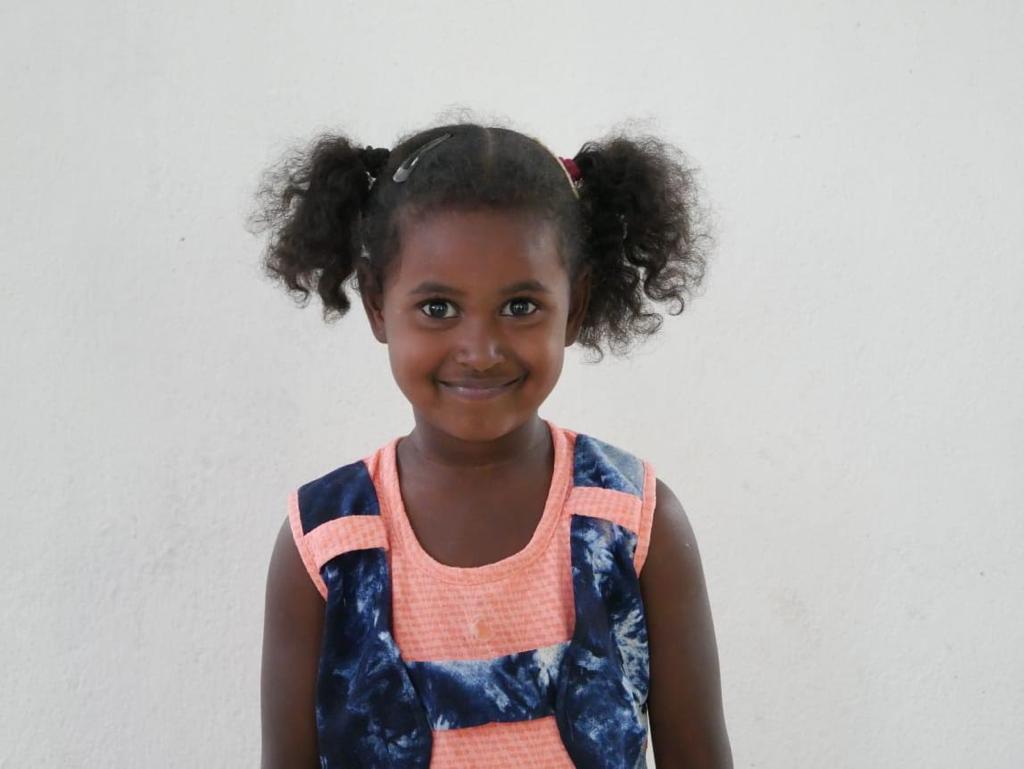 Of all people in the world, children are perhaps the most buoyant of us all. Even as they are shown the dark side of the world, they continue to retain their innocent and hopeful outlook on life. Six-year-old Vennela demonstrates this hope perfectly. 
Pockets of Promise first discovered Vennela in their after-school program, where she was immediately pegged as a clever young child with a lot of potential. At the time, Vennela was living with her mother, who was older in years and unable to provide for her daughter. Vennela's father had passed away a year before, and her older siblings were all married, mostly focused on supporting their own families, leaving Vennela and her mother to fend for themselves. Vennela's mother collected waste plastic from junkyards for a living. Vennela would help her out, desperately begging on the streets for money that could feed them.
As soon as Pockets of Promise got to know about Vennela's situation, they immediately stepped in to help. They began to support Vennela and her mother with food and other amenities, making sure that they were taken care of. They even built a small house for their family. Most exciting of all, they began to provide educational support for Vennela, helping the young girl become the best version of herself.
In school, Vennela is flourishing, gaining confidence, and showing off her talents. She is the apple of her teacher's eye- her hand is always the first one up to answer a question- and is very dedicated to her studies, with As in all her subjects. She has been described as engaging to teach. She always brings joy to everyone around her. 
Vennela, though little, has big dreams: when she grows up, Vennela wants to be an engineer, helping benefit both herself and people like her in creative new ways. 
Despite the difficulties that she has faced in her life, Vennela retained her childlike wonder at the world and positivity. As she grows, we are all excited to see the places Vennela will go and make Pockets of Promise Proud!.